Therapists Massage for couple
Michel and his colleagues
Michel – Founder therapist of Massage for couple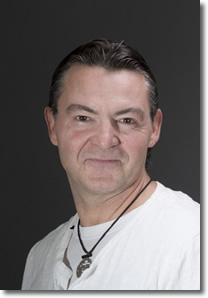 My name is Michel and I was born in Geneva.

After secondary school I completed an apprenticeship in Physics here in Geneva.

I received my first massage at the age of twelve, which influenced the choice of my present activity : alternative medecine.

I undertook my training as naturotherapist in 2001 studying Relaxing Massage, other types of massage, Reflexology, Reboutology, and Nutrition.
After that I completed some further training in Cellular Medecine, Reiki, Shiatsu (Japanese Massage), Iridology, and the Dorn Method (complement to Osteopathy).
I fluently speak French, English, Spanish and Italian.
All of this allows me to be able to offer various services, which I hope will satisfy your needs.
Am looking forward to welcoming you for a moment of relaxation for two,
Michel


Mina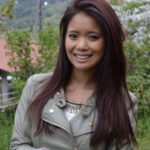 My name is Mina,
I was first trained in the social field, in the personal guidance of people. After I graduated, I decided to go backpacking.
And in 2019 during a trip to New Zealand, I came back with a spark in me, a look at life, at myself, at what's around me, an even different ideas about life, taking care of oneself, one's mind, body, and physical health, being kind to others. and to give love around oneself, to be responsible for one's own happiness became essential. My path has thus led me into the field of massage therapy, which I appreciate with all my heart today. I want to offer you a moment of well-being, relaxation and a space to let go of your everyday life. A pause in time.

My specialties are Relaxing Massage (Swedish), and Lomi lomi Massage (Hawaiian Massage).

Pleasure,
Mina

Martine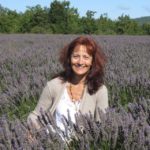 My name is Martine,

Having completed my training as a Naturopath in 1999, I opened my own practice in order to be able to help people in pain. People's pain has always touched me enormously and I have felt the need to relieve people since I was young.

Massage and reflexology are among my basic tools. I also practice energy and emotional therapies, but manual therapies are essential for many people. My massage techniques are: Therapeutic and Relaxing massage.

I also taught aromatherapy and plants therapy at the Migros's school for 17 years as well as at 'Nature et Découverte' and I currently do in my practice to small groups.

I look forward to give you with the well-being result of a massage for two.

Martine

Sandra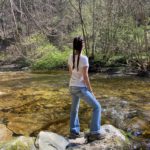 My name is Sandra,

From my childhood I have always been in contact with the animal kind and nature, I always felt the call on the energy of life.
Passionate about natural medicines, I trained myself in different methods of personal well-being. I practice the therapeutic massage and a relaxation massage called "Hakim", derived from dervish medicine.

In short,
We are able to offer for birthdays, Valentine's Day or for pleasure, a massage for couple, or Parent and Child. It is performed with the two receivers in the same room and the two therapists practicing at the same time, each on one person.
As with an individual massage, the receiver can request a personalized pressure according to the current tensions/needs..
More than a chocolate box or a tie, a couple's massage can be an original gift that can be shared by two!